Hello. I have a problem with shuffling.
Started shuffling e56bbf080a64958a5d288156b08b269de5032af819cd6777ac0d99e219e28729.
Specified the private key (from HD wallet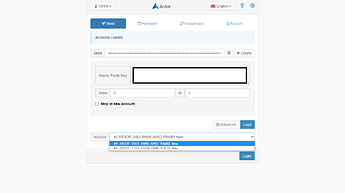 ) of the recipient of the new address. After mixing, the coins ended up at an unfamiliar address ARDOR-4E96-KYB9-9MH2-AHUTT.
I did a new mix with a new amount d7b86a0e1d19e2a69bfbd2e5fde9f50a2d6f301ba52f13a71dbcfab8a86f52f0 and again the coins ended up at an unknown address ARDOR-GAB3-9CB8-CE37-FPTVU
What am I doing wrong? Why is the shuffler using an address I don't know?