Hi,
I successfully built the nxt-client-.jar and nxt-client-.exe.
build-installer log ends with this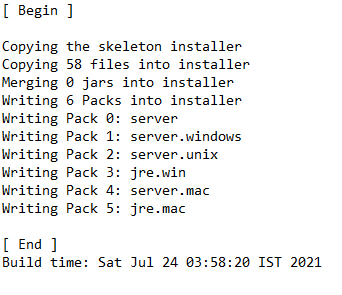 build-exe ends with this


When I test jar installer on Cygwin, it gives an error Error: Could not find or load main class nxt-client-1.12.2
When I click on the .exe file, it starts an extractor window. The window closes after 100% extraction and then nothing happens further. What should I ideally expect here?
Also, where does the installer install the files on the drive?
Thank you.