Since many MacOS beginners ask for help in installing Ardor client,
I would like to show how to guide with screenshots.
After downloading the Installer(dmg file) for MacOS from the Jelurida Website, run it, then this window will pop up.

But when you run this installation app(ardor-installer.app), it will show a message "This installer is damaged and should be moved to the trashcan".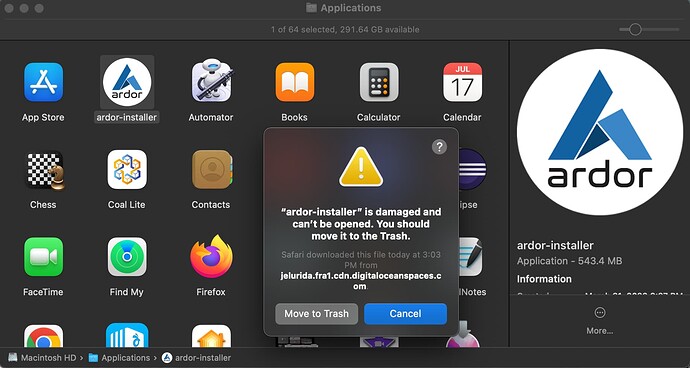 Reason(As far as I know) : Due to Apple's security policy on MacOS, this problem occurs when an application is downloaded directly from a developer rather than the App Store.
Until Mac OS Sierra version, there was a toggle key in the security settings menu. But now only "xattr" command on "Terminal" can solve this.
Enter this command
sudo xattr -c /Applications/ardor-installer.app
If it succeeded, the result is as follows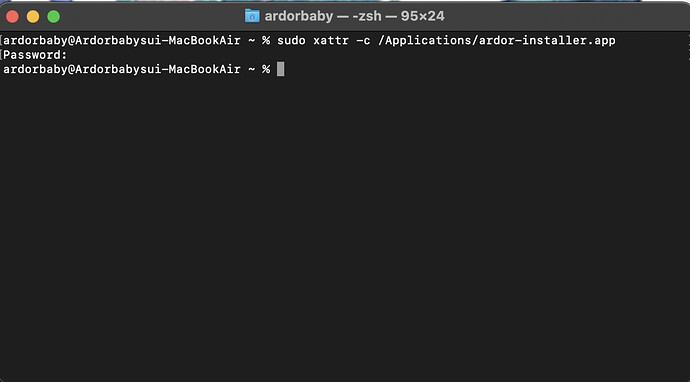 sudo xattr -c /Applications/ardor-installer.app
Replace "/Applications" to the path and retry