Hello, I have some issues with the installation process of the Ardor client for Mac, maybe someone has a tip:
The DMG file contains a file named ardor-installer. Yet the background of the DMG file shows a large error directing the user to copy the installer into the operating system's Applications folder.
Normally you either download an installer and it installs the file for you in the Applications folder or you get the application file itself and place it into the Applications folder.
This is the first time I'm being asked to put an installer file into the Applications folder, which makes little sense.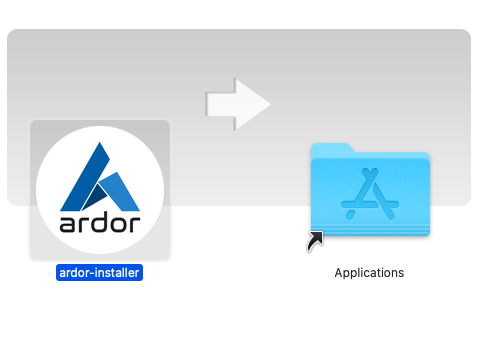 Starting the installer only causes this error message:
"ardor-installer" cannot be opened because the developer cannot be verified
macOS cannot verify that this app is free from malware.
I had an older version of the Ardor client that tried to download the blockchain but it never worked. I tried to download and replace the database manually, but there was no folder by the name nxt_db so I decided to download a later version of the client.
While I can not install the new client yet, I would still like to know where the downloaded Blockchain database should be placed precisely on MacOS. The instruction file nxt_db.txt says:
Ardor nxt_db backup generated at Thu Mar 18 03:53:34 UTC 2021
Place the nxt_db folder inside your Ardor user directory, replacing the
existing nxt_db folder if needed.
Where is the Ardor user directory?
Thank you very much for your patience.