After the recent update to Mainnet 2.3.3,
a problem occurs after installing the Ardor node. Doesn't happen in "NXT Node"
I use Digital Ocean VPS, and install node using mrv777's script.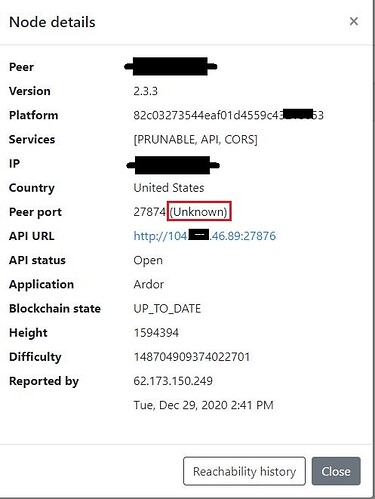 However, as you can see in the picture above,
"Unknown" is displayed in Peer Port instead of "OPEN".
And after researching for the last 5 days,
I found that nodes marked "Unknown" do not receive rewards.
I want to know what's wrong.
I want to know what to do to solve the problem.
I linked a LOG file